No Bumper Since 1967.
Cure: New Smoothie Bumper From Danchuk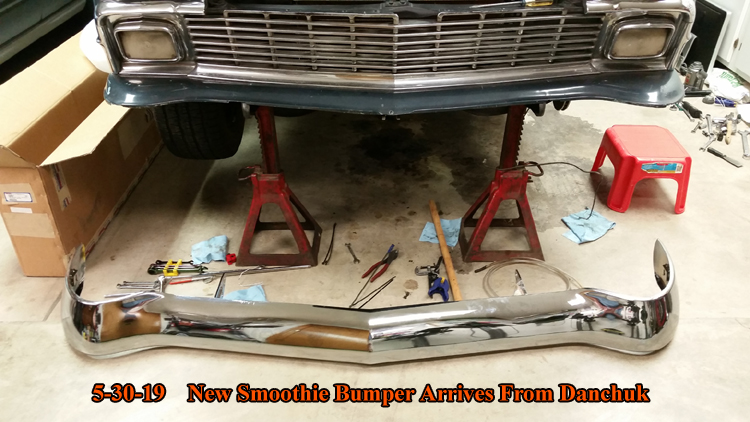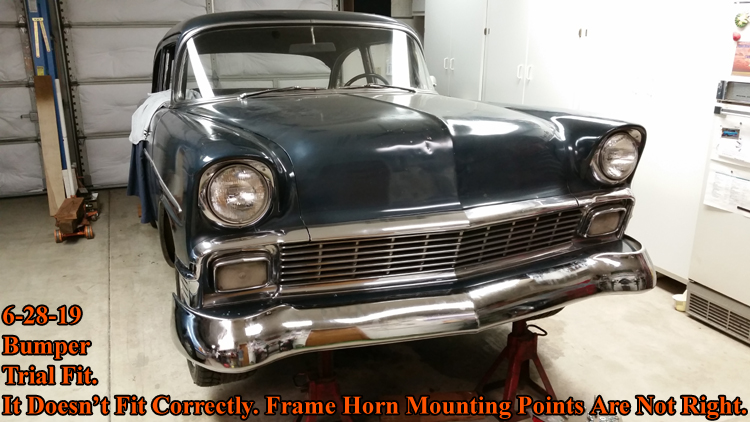 When bolted to frame horns, the bumper sets too high overall.
Dissapointing to say the least.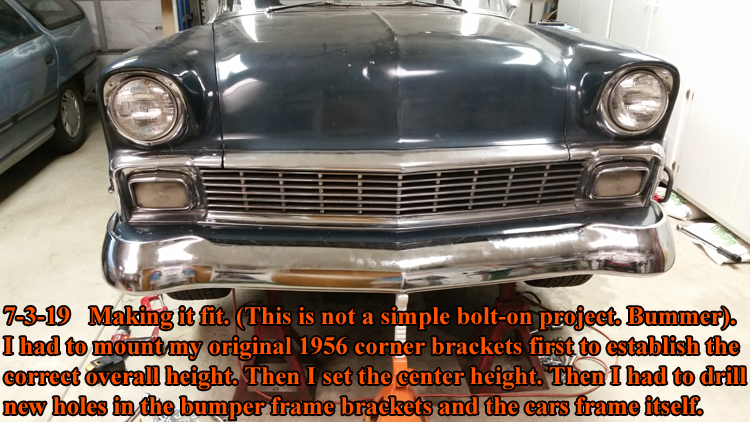 I also had to make sure the bumpers "side wings" were level with
the chrome side trim. Overall the bumper is correct except for the
bumpers main frame horn mounting bracket locations being too low.
So far I am liking what I am seeing.
------------------------------------------------
This is how it turned out. I like it!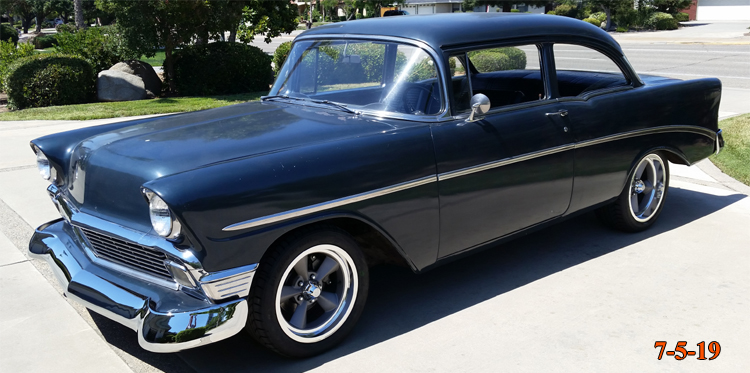 11-8-16 Loose Steering Problem
Last time I drove it there was a shimmy in the steering wheel.
I wonder why ?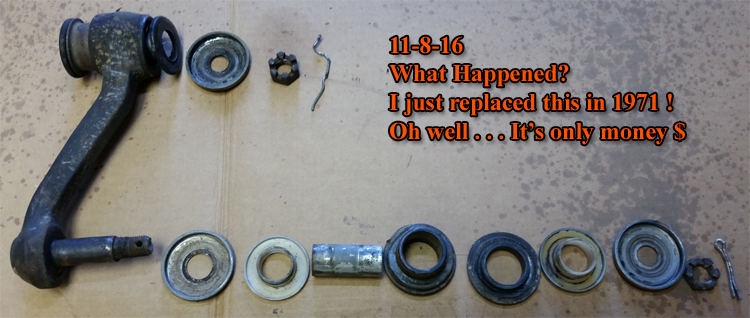 Looks like I'll need to get a Danchuk
Steering Linkage Kit at the minimum.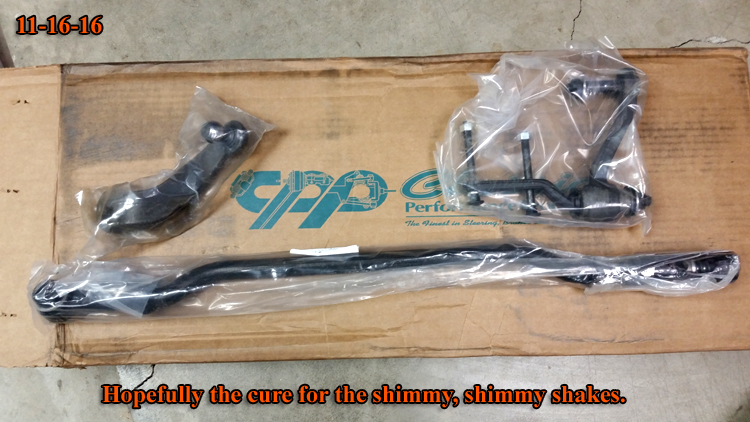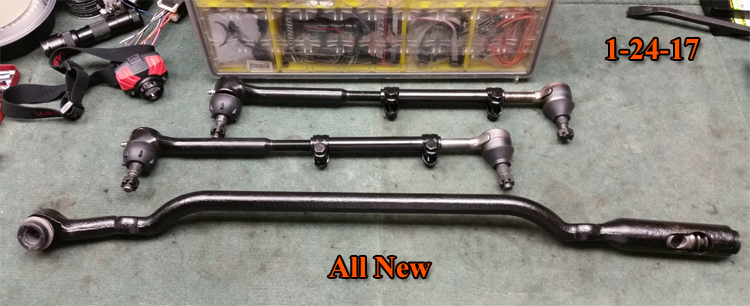 I also found the tie rods to be toast, hence the new ones pictured.