THE JOHN IVERSON LEGEND LIVES ON.
Class AB Stereo Amplifier, 110 watts / Channel @ 8 ohms


Purchased on eBay. Received as below. It worked right out of the box and as you see it below.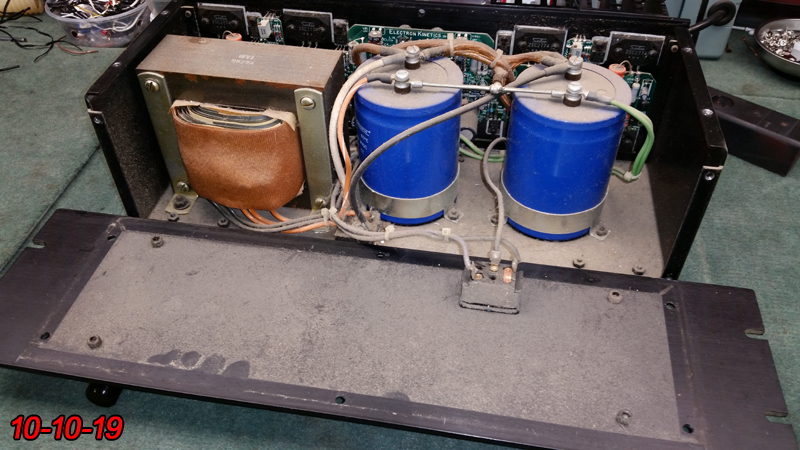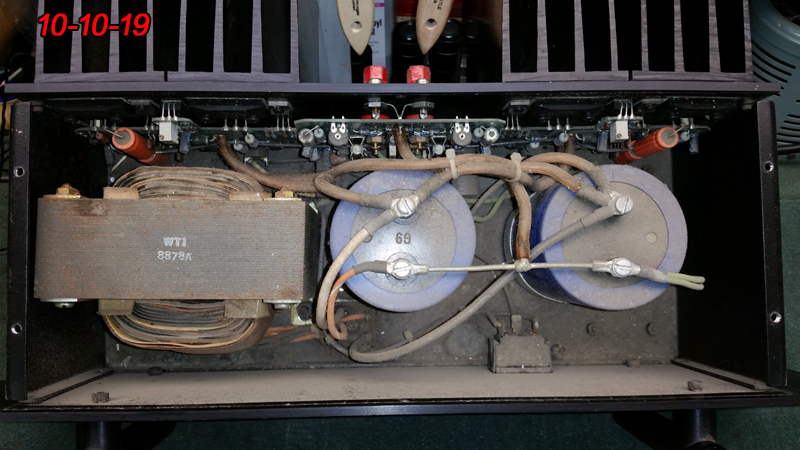 I think it needs an electrolytic re-cap. It doesn't quite have the overall sound
that it is supposed to have. Seeing that it is 30+ years old, I think now is the time.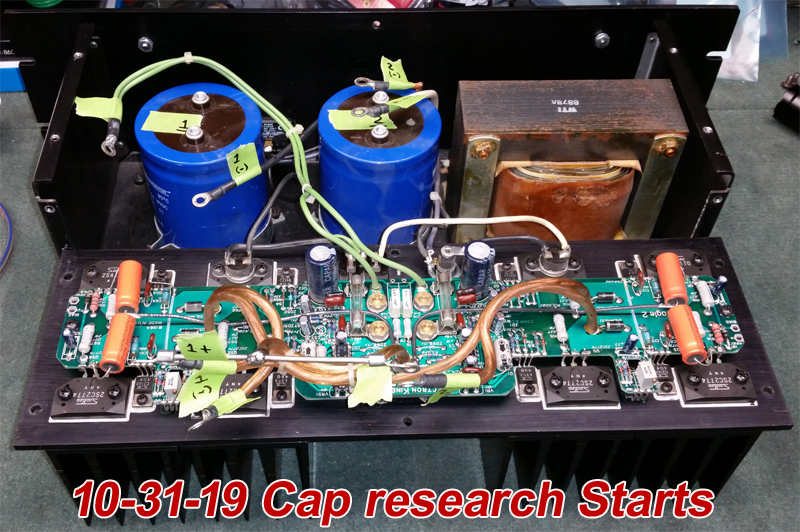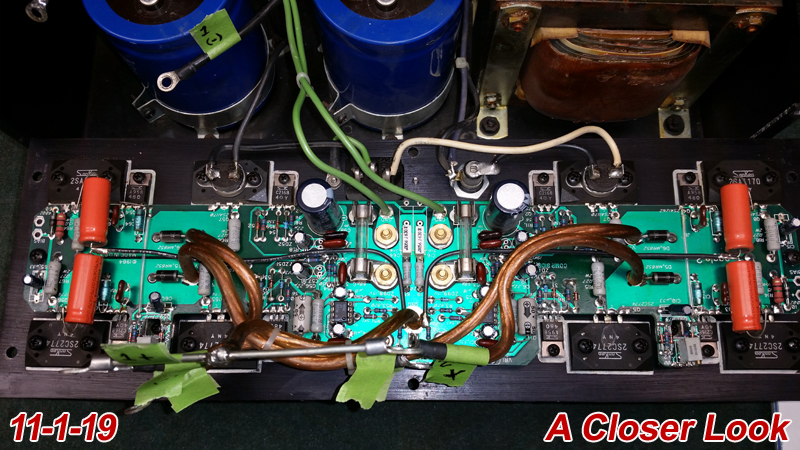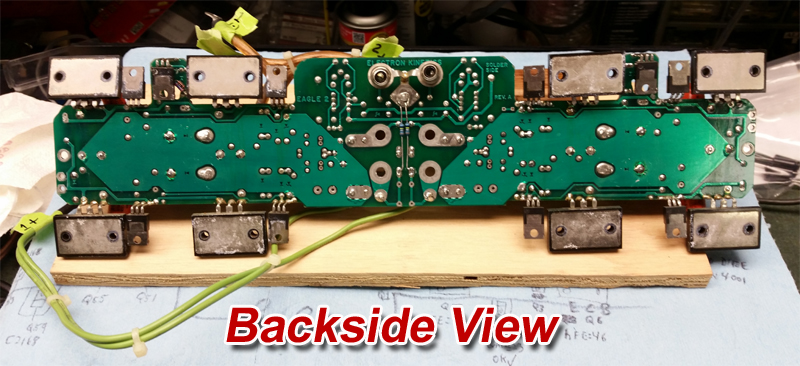 OOPS! And a big one at that.
While trying to check the bias voltages at their present settings, I accidentally shorted the probes and
BANG !
That is going to cost me a lot of time and frustration. 2 transistor and 6 diodes bit the dust.
Plus now I have to check all components to see if they are still good.
Hope I can get it working again. Now I need to draw out it's schematic also. Rats!

Update: The schematic has become a real chore to do and an immense time eater.
I can't be certain of its accuracy so I won't post it on this website.
It did serve its purpose in that it taught me enough to proceed with this repair.
Anyway, the parts are now on order; caps, diodes, zeners and NOS transistors.
(I am going to hold off purchasing the large caps until I can get it working again.)

DigiKey, Mouser, and eBay to the rescue.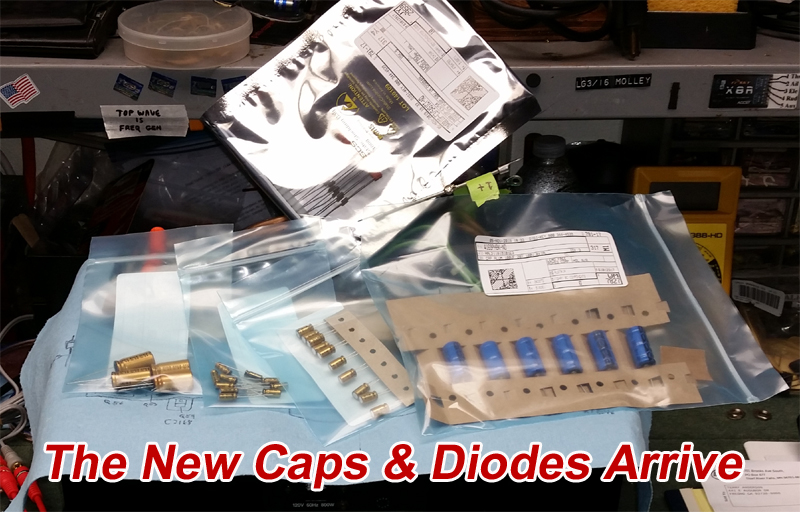 Dang, these big caps are not cheap.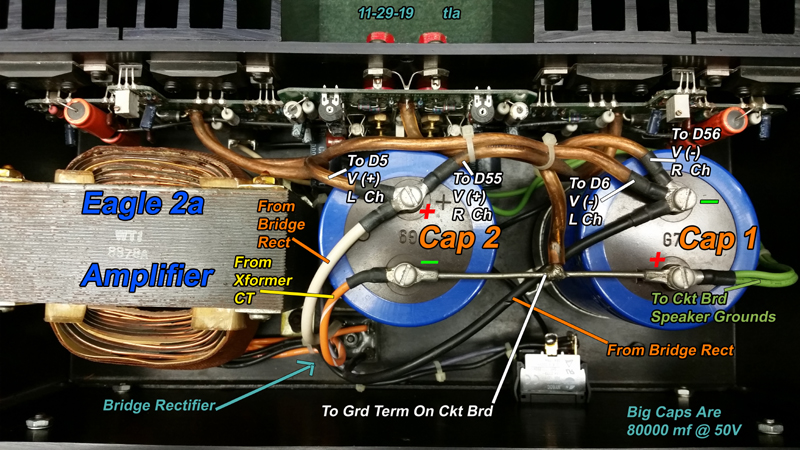 Original Big Caps and Connections

Circuit Board Serviced and Ready to Reinstall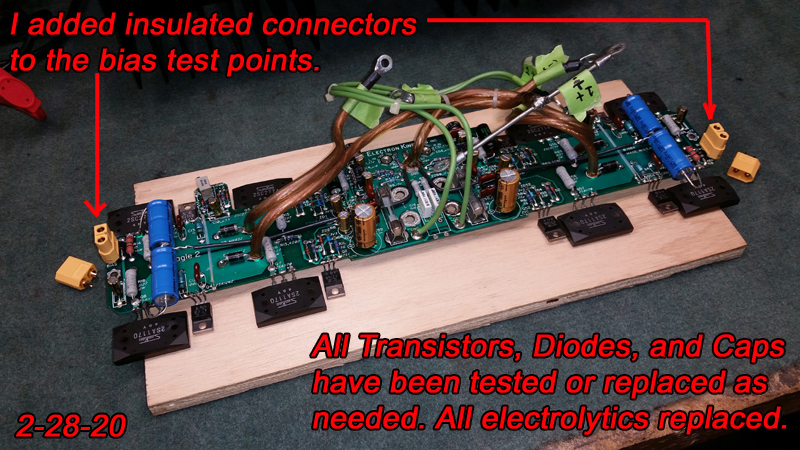 Bias check: No more shorting of the probes allowed.
Now the leads are 100% insulated all the way to the meter.

Bench Test Is A Success!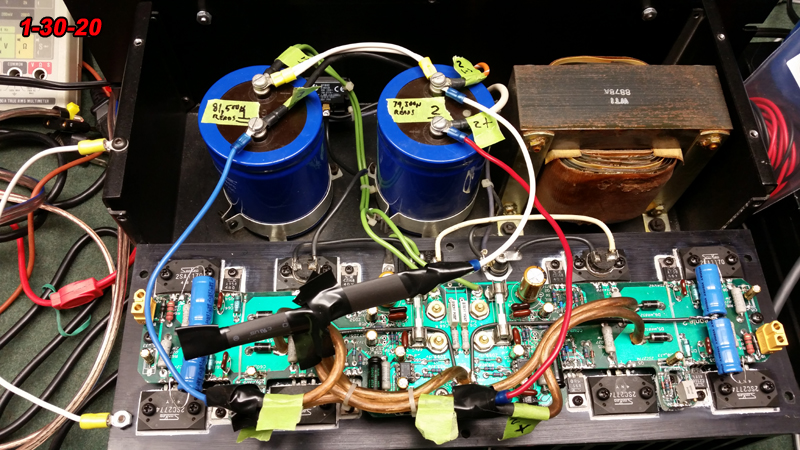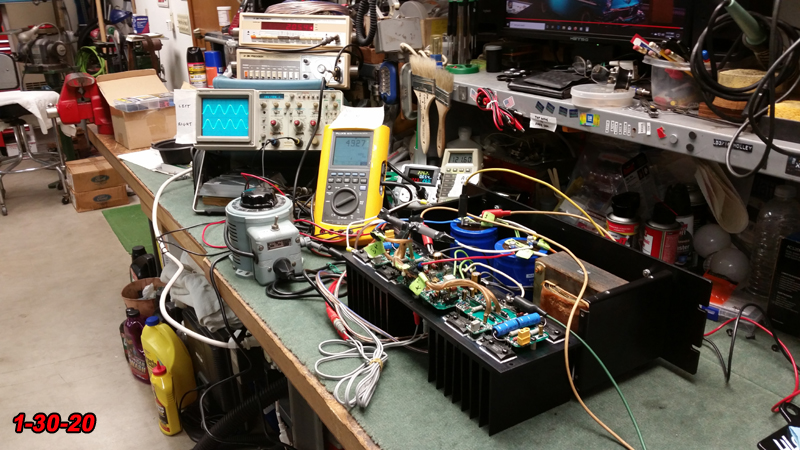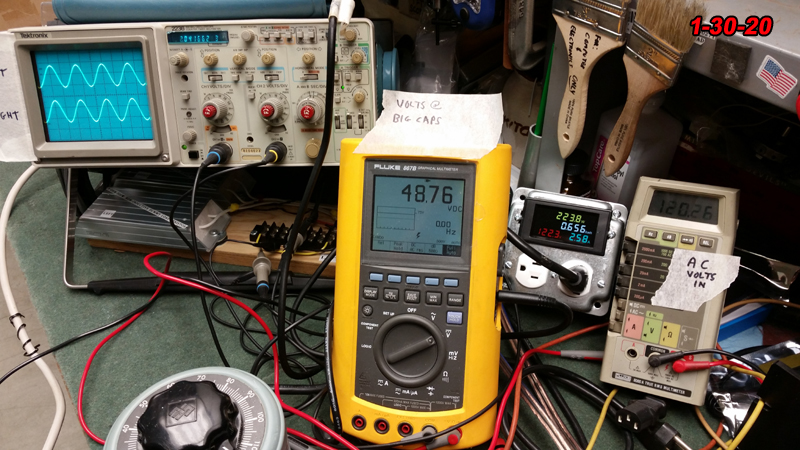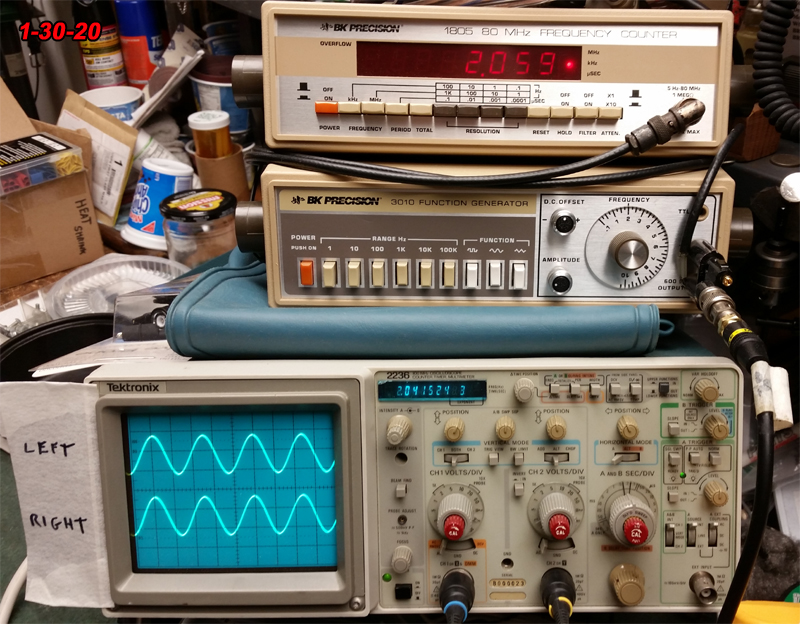 Now That The Bench Test Is Successful,
It's Time To Install The New Big Caps.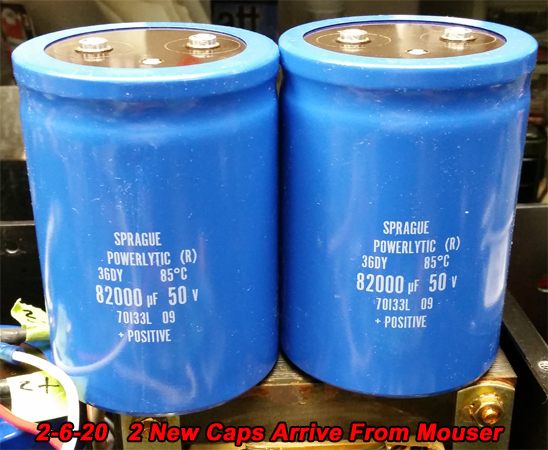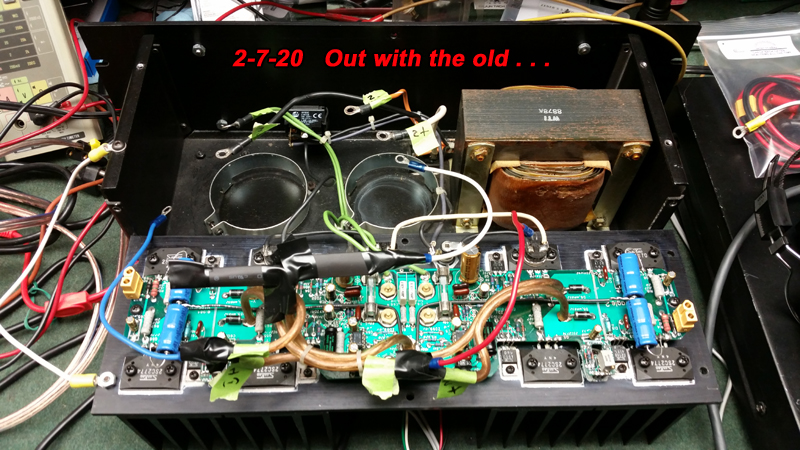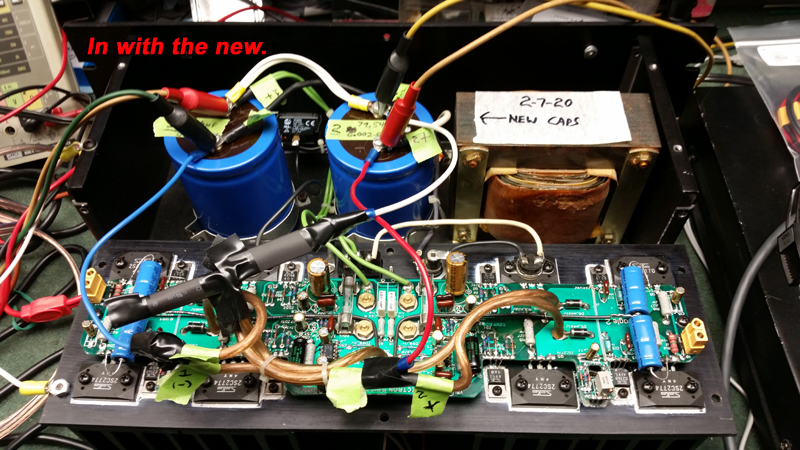 DC Voltage Regulation Really Improved.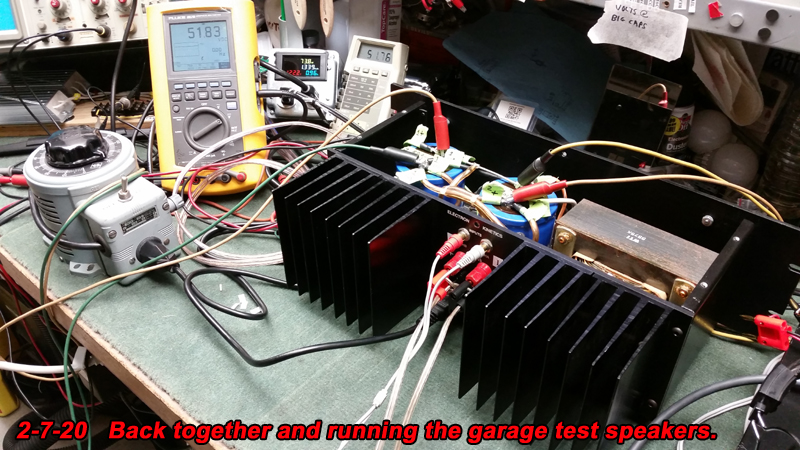 Back In Service