I had trouble with it back in the 1970s, so I set it aside until now. It was inaccurate and
did not work in a stable manner with the Mallory Super CD ignition system.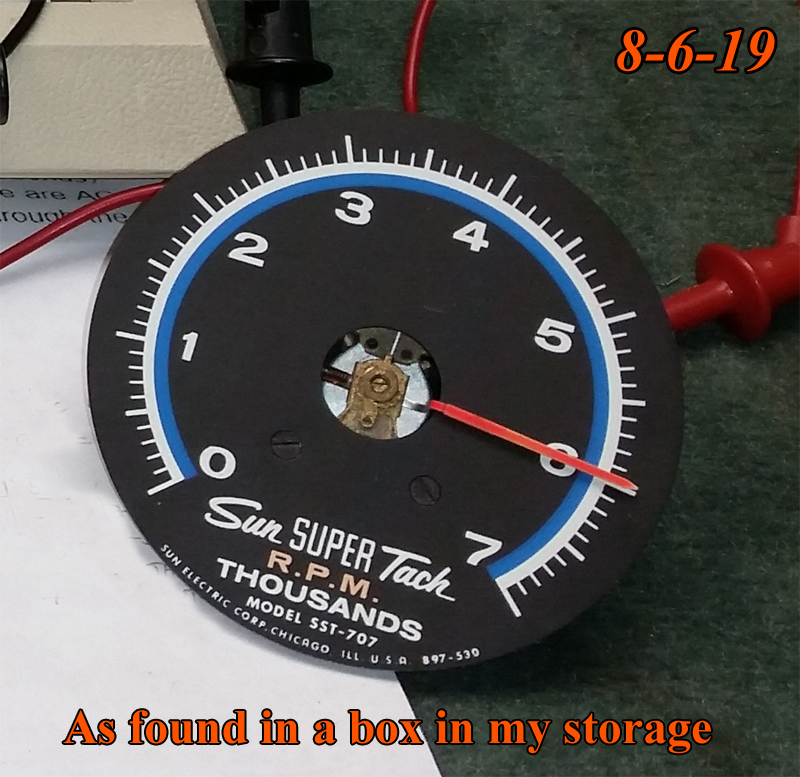 Sun Tach original circuit board below.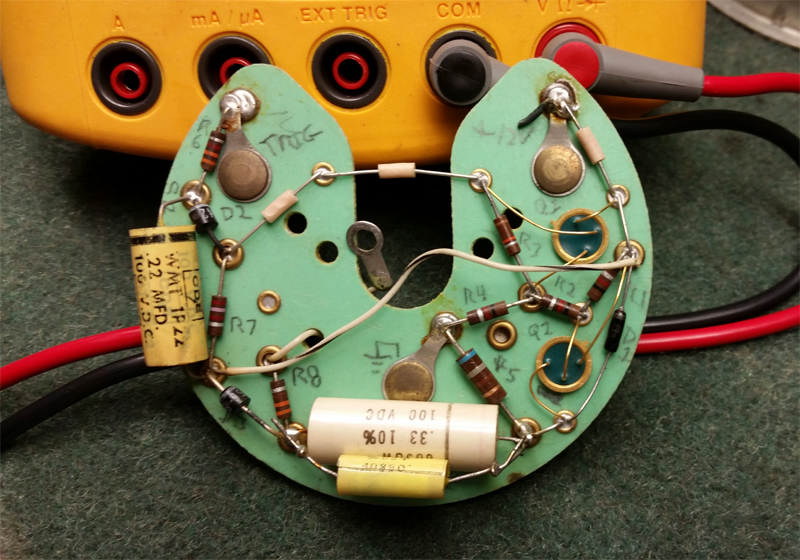 The first thing to do was to find a circuit that was both linear and stable. I found one
on the internet. I had to modify its drawing and components for stable operation.
This is what I settled on as operational: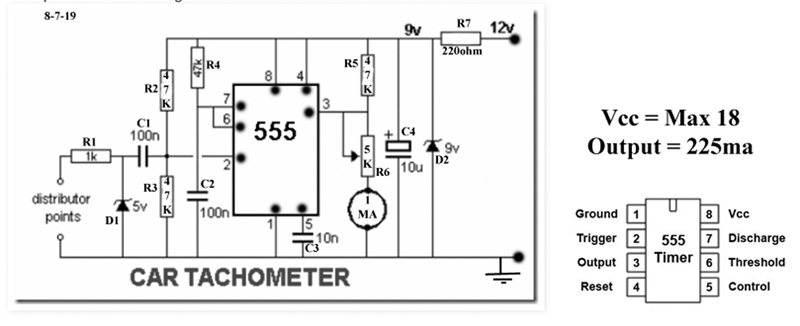 Bread-Boarding the circuit. It tested out extremely accurate and linear.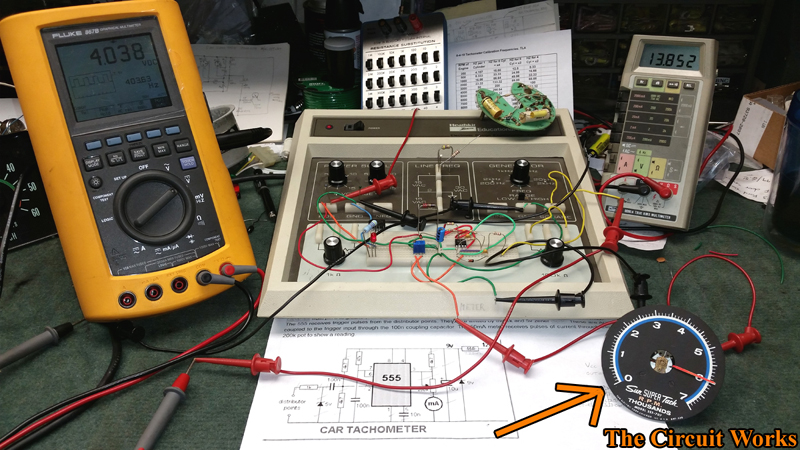 Next thing was to build the circuit as compact as I could get it. I built
2 circuits, one for my original tach and one for a 10K Sun Tach I have.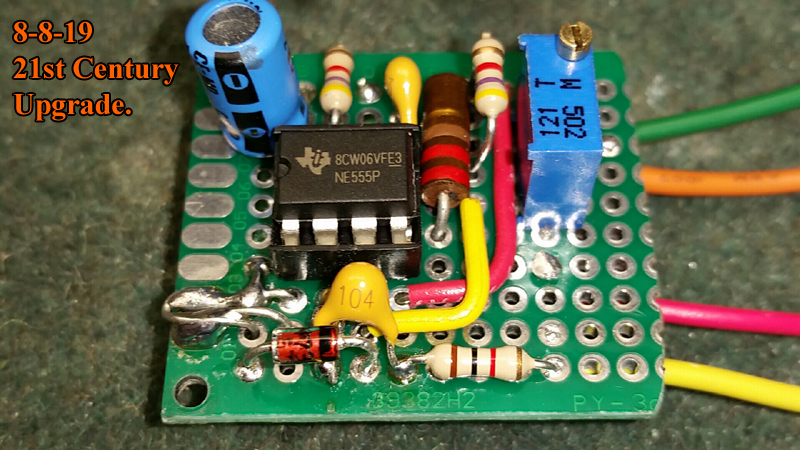 --------------------------------------------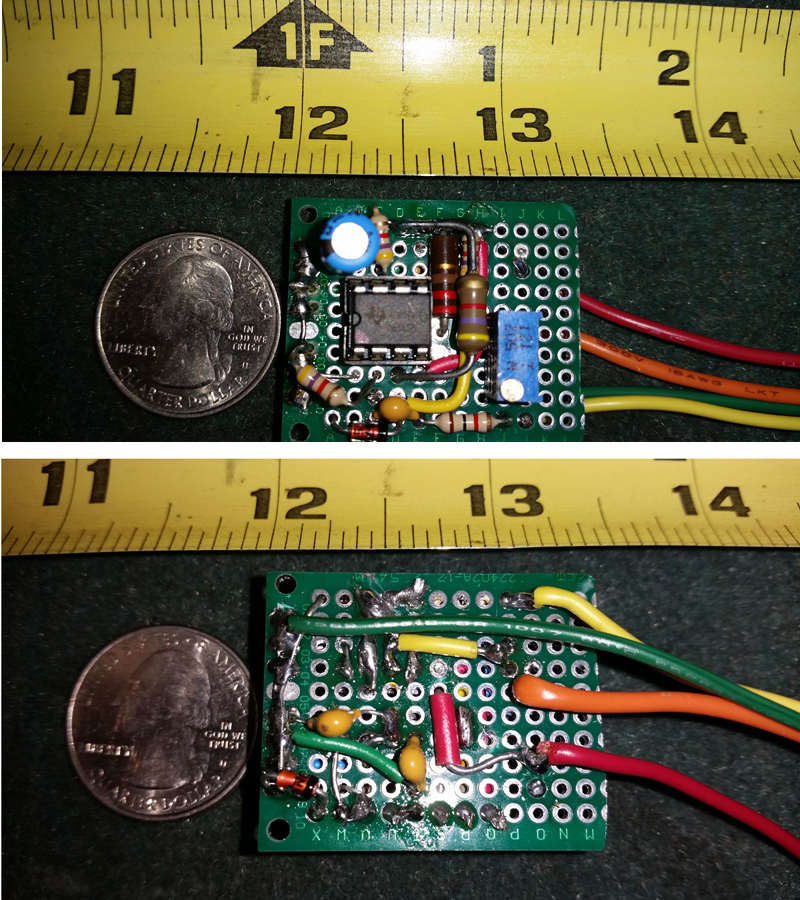 New circuit installed onto the old board.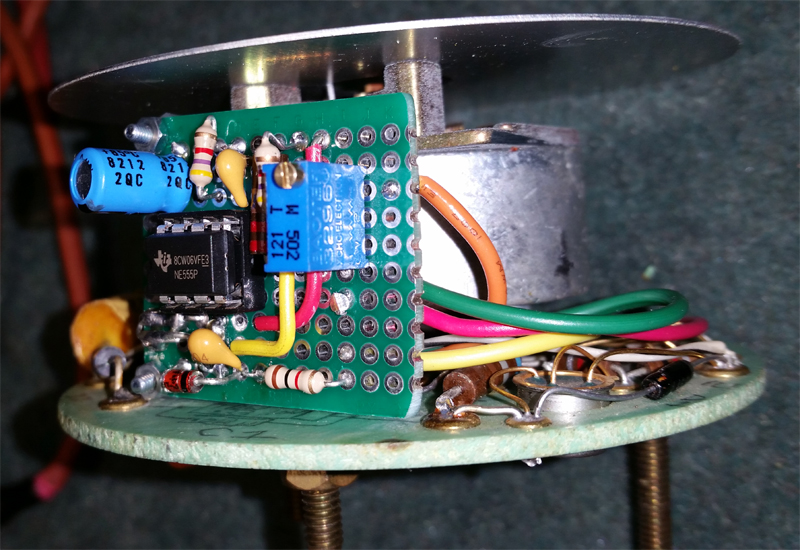 Finished and working on the bench.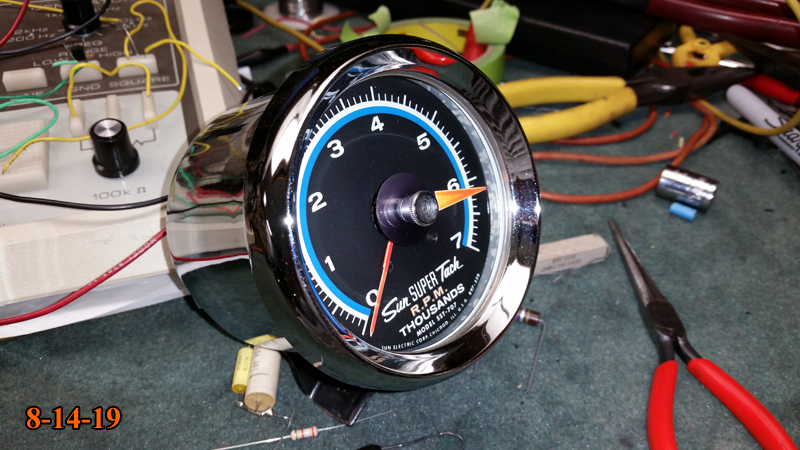 Mounted and road tested. It works great, it is accurate and linear.
Nice to see it back in place after 50 years.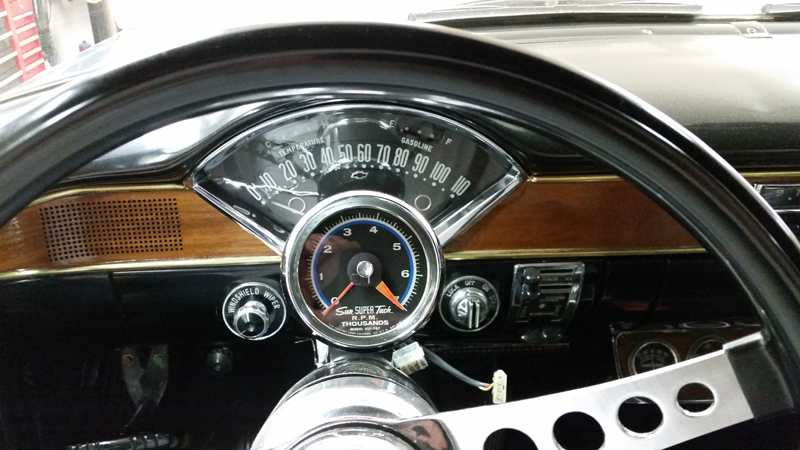 2019 above .......... 1969 Below